Well, it's been a long road but the LP finally has a release date. According to Bilocation Records HQ the LP will be available on May 28th. You can pre-order the LP through Bilocation Records at their website: www.kozmik-artifactz.com. We will hopefully have copies to sell in the weeks following the release.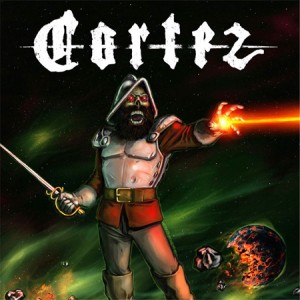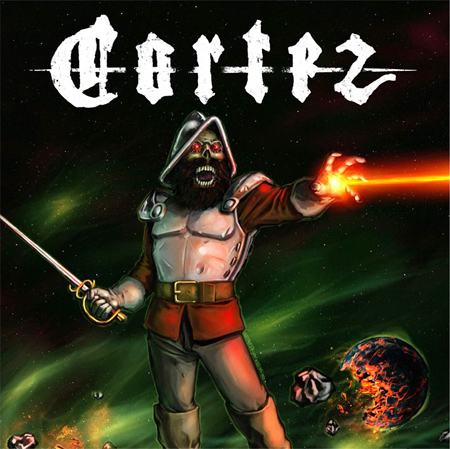 We also received a new review courtesy of Doomantia:
Cortez from Boston are back but not only have they deliver another release; it is a double album at that and it is on beautiful 180 gram vinyl complete with 80's styled heavy metal artwork. Now the début EP 'Thunder In A forgotten Town' was great enough but this début full length is something else again. Not only have they outdone everything that was on the EP but the production, the musicianship and everything else that has gone into this is simply stunning. If you like your rock, mid-tempo, sabbathian, sometimes bluesy, but with many variations so to avoid any chance of boredom setting in; then Cortezare the band for you. The only other album with these kind of tempos that comes close to this is the lastOrange Goblin release but holy pope on a rope, I think Cortez has the Goblin beat. I am not comparing them to Orange Goblin either but in the mid-tempo, riff-rock up your ass stakes, this is about as good as it gets right now in 2012.
This self-titled album is big on fuzz, even bigger on grooves but is jam-packed with different variations both stylistically and in terms of arrangement. In short, this album is a wonder from start to finish. The band is a complete unit with each member delivering a dazzling display of musical excellence but Scott O'Dowd on guitar stands out for his diverse guitar work. Alongside him is Matt Harrington with amazingly charismatic vocals, Jay Furlo who dishes out mountain-sized bass playing and Jeremy Hemond dishing out pulverizing but classy drumming. Song-wise I don't know where to start. The album right from the start hooks you in with the insanely catchy 'Johnny' which is pure energetic hard rock at its most adrenaline fueled. 'All Hail' and 'Until We Die' mixed funky kind of grooves with doom riffs and enough metallic chug to make any metal-head droll in delight. Even with the dirty vocals of Matt Harrington that are being spat out of the speakers, the band still unleash some infectious melody lines and even the guitar fuzz has a catchy appeal.
Cortez seem to be able to find that middle ground between classic 70's rock, no-holds barred stoner-metal, doom and grunge while not sounding too derivative of any of these styles. Cortez also don't play by the stoner-rock rule-book too closely either. 'Nostrum' is an acoustic guitar/organ mix that is otherworldly and further showcases the rich musical tapestry that this album seems to be over-flowing with. 'Ride On' and another organ-laced track 'Beyond the Mountain' both have that timeless quality you don't hear too much of in rock music these days and note I used the word "rock" as this album goes beyond pigeon hole sub-genres. The band gets psychedelic on'Wormwood' while 'Monolith' sounds like it could have come from a long-lost Cactus record. The side three portion of the album is flawless but one song really stands out from the pack….'Satan!' Woody from THE RIPPLE EFFECT wrote – "If you ever wished "The Tempter" by Trouble wasn't so damn pro-Jesus, then you've got a new favorite song" …….. damn right. This track is a monster cut and one of the albums many major highlights.
This is a close to flawless double album package and even though the last three tracks are demo versions of existing album tracks and are just there to make up the numbers (or so it seems); it doesn't hurt the album one little bit. By that stage of the album you feel like going back and listening to it all over again anyway. I think the main thing to say here is Cortez are not playing the kind of rock that is going to change the way anyone thinks about music; it is hardly ground-breaking stuff but there is no denying that this is just perfect for what it is and that is good enough as far as I am concerned. A complete band, a complete album – this is a stunning full length début from Cortez.…9.5/10.