Chris Barnes at Hellride Music had this to say about our new LP: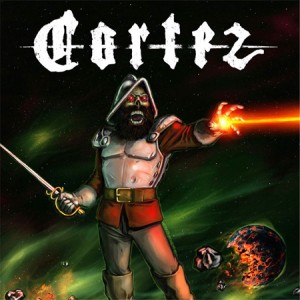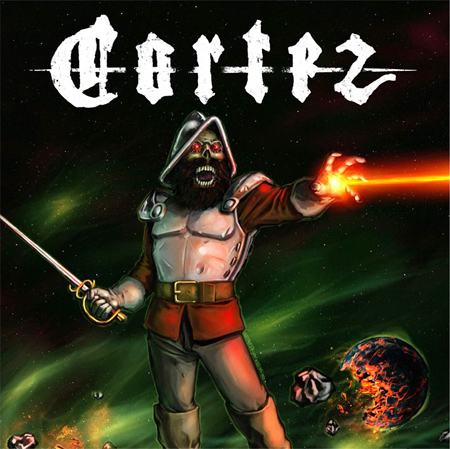 Europeans keep their Stoner Rock malleable, generally gentler and open to new ideas. Americans, more often than not, take sledge hammers and high-powered welders to their Stoner Rock. Yanks love things that go fast, are loud and like the feeling of their molars vibrating. This is especially true of bands from large, East Coast-based metropolitan areas. They are fast, loud and rude up to their eyeteeth. Try walking into Fenway Park with a Yankees jersey on and you'll see what I mean.
Boston's Cortez happen to be one such band doing the American style, and God love 'em, they do it with aplomb. Cortez's eponymously named double vinyl release is a collection of hard-hitting, fuzz-drenched songwriting propelled by the nitro-fueled pistons of an especially heavy-handed drummer. Songs like "Johnny", "All Hail", "Northlander" and especially 'going to a show' anthem "Ride On" could result in fist-sized dents in the roof of your automobile as you rock along with the Cortez crew. They give their songs just enough standard rock n' roll sensibilities to keep them from crossing the wire into Heavy Metal territory. Although to the latter point, "Satan" – a stylistic outlier for the band – could be this year's best Doom Metal song. At least one as translated by a hard-stompin' Stoner Rock band.
There are one or two softer songs on Cortez's debut, but I'd be less than honest if I said this is where the band excelled. Seems more like filler to break up two records worth of cochlea crushing. If you consider that last side of the 2nd record is all demo tracks – nice to have, but not essential – I think with some editing the band could have whittled this down to a solid single LP. Could have saved everyone some money.
Cortez has a huge asset in vocalist Matt Harrington. He comes from the John Garcia / Harry "Hangnail" Armstrong "Power Throat" school of 'sing from your toenails on up'. Regular readers of my reviews know that I'm a bit queer for good, strong vocals in rock n' roll. That's right, I walk a little lighter in the loafers after rocking to a band whose singer knows how to deliver the load from the lungs. There's no three dollar bill in my pocket, but Harrington has a solid set of pipes tailor-made for driving heavy rock. In the Crowlian-sense, he's recognized his true will and we're all better for it.
So us Ugly Americans torch out another shit-heavy version of Stoner Rock. The pile of like-minded music is a mile high by now, but I'll tell you Cortez sure sounds good beating the crud out of the company car speakers stuck on the 405 South in rush hour. Their ability to bang-out top shelf riff-oriented, fuzz-lathered rock n' roll is unquestionable. Could they have edited down a double album's worth of material into a single record? Yes, I do believe so, but if that's the only thing I can think of to criticize, that certainly isn't the worse thing in the world. Cortez is good music emanating from a city noted less for its heavy music scene than for the number of assholes it produces per square mile. That's a complement coming from a laid back West Coast guy like me.